I've written about my love of champagne, but now it's time to write about champagne flutes. I think they're the most fashionable glassware. And yes, I think about these kinds of things.

Here are some of my favorite vessels for champagne consumption:

Robert Mondavi flutes by
Waterford
. You can never go wrong with a classic crystal flute. $50/pair.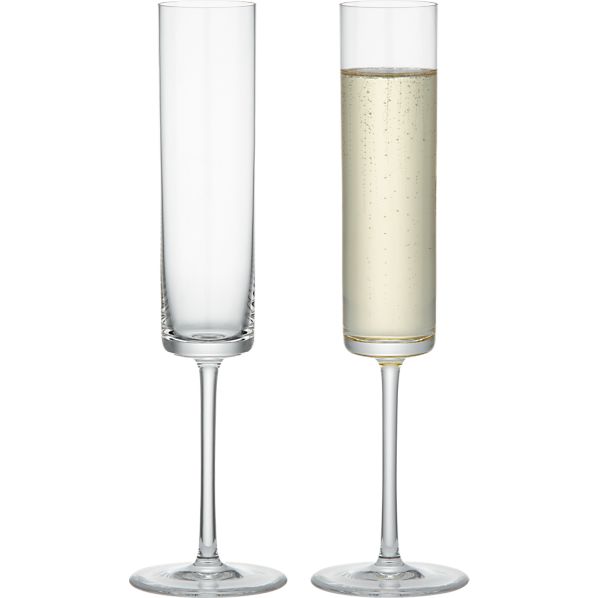 Edge Flute from
Crate and Barrel
. A modern twist on the classic flute. $12.95/glass.
Larabee Dot Crystal Fete Mini Champagne Saucers from
Lenox
. Oh, Kate Spade, I am so in love with you and these coupes. These feel modern and vintage at the same time. $80/glass.
Cheers!